Upcoming Events & Seminars
ASK THE POND PRO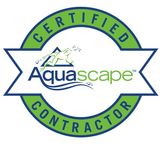 April 21 & 22 11:00 am - 1:00 pm
Growing Grounds
Bloomington, IL

​Chris will be available from 11:00 am to 1:00 pm on Saturday and Sunday to answer any pond related questions, including plants, fish and maintenance of your pond. He can also answer any questions you may have about products and how to keep your water feature beautiful and easy to maintain all year long! Hope to see you there!
---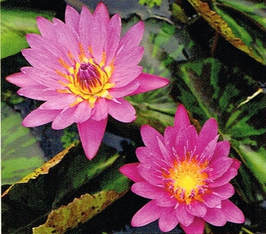 POND SEMINAR - Introduction to Ponds

MAY 16, 2018 6:30 P.M.
Bloomington Library
Bloomington, IL

An opportunity to welcome you to the sights and sounds of water gardening. We will show examples and debunk any myths you may have heard about water gardening. This seminar covers the basic of water gardening, and an introduction to ponds, pondless features, small water features and rainwater harvesting. Bring a friend and your questions.

POND SEMINAR - AQUATIC PLANTS
MAY 19, 2018 10:00 A.M.
Illini FS Farmtown
Urbana, IL

JUNE 20, 2018 6:30 P.M.
Bloomington Library
Bloomington, IL

We will discuss aquatic pond plants. Installation and care as well as the benefits of pond plants for the health of your pond. From lilies to hardy plants, from tropical night bloomers to invasive plants. Seminar is free and open to the public.


---
---
POND FISH SEMINAR
July 18, 2018 6:30 p.m.
Bloomington Library
This seminar will discuss the benefits of pond fish and fish care. If you have questions on pond fish and koi come and we'll help you out. If you don't have fish you'll wonder why not! Seminar is free.


---
POND IN A BOWL SEMINAR
August 15, 2018 6:30 p.m.
Bloomington Library
If you have a small corner or nook that you'd like to create the soothing sounds and sights of water we will discuss a variety of options for any area you have. Seminar is free.

---
POND WALK
Water & Garden Showcase
July 21, 2018
9 a.m. - 5 p.m.
Stay tuned for more information!


Additional Seminar Information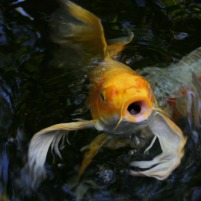 If you are looking for specific information on water gardening, plants or fish, or if you are interested in Chris giving a seminar for your group, feel free to contact us for details or more information. We also offer a free informational DVD.
Phone: (217) 896-2225
E-
mail:
PondsDoneRight@yahoo.com
Click
Contact Form
---
---